Please click the link to view today's announcements: 
https://www.smore.com/cev4n
Follow a Monday and Monday Schedule next week Youth Risky Behavior Survey 1st set Tuesday Clothing Drive  Toys For Tots Ithacapella Visits HFL Sophomore Holiday Fundraiser


Interested in learning about a career in Sports Management and Marketing? Plan on attending a Zoom session with Mr. Eric Friedman, Director of Ticketing for the Rochester Red Wings, on Monday, November 22nd during 3rd set. See Mrs. Rollins for details.

HF-L VARISTY GIRLS SWIM TEAM SEND OFF TO NYS CHAMPIONSHIPS TODAY! Athletes: Emily Lefrois-Heath, Ryan Tanner, Emma Kidd, Kathryn McRae Join us in the send off at 10:30 am @ high school main entrance.

HF-L Nordic Ski Swap and Sale HFL Middle School Quaker Meeting House Rd, HF Saturday, November 20, 2021 from 9 am—1 pm (9 am-noon for used) Masks must be worn inside all School Buildings

Mr. Benedict shared his hobby on Monday, November 15th's Making Connections /Share your Hobby Day. Students got to learn about Lumber Milling!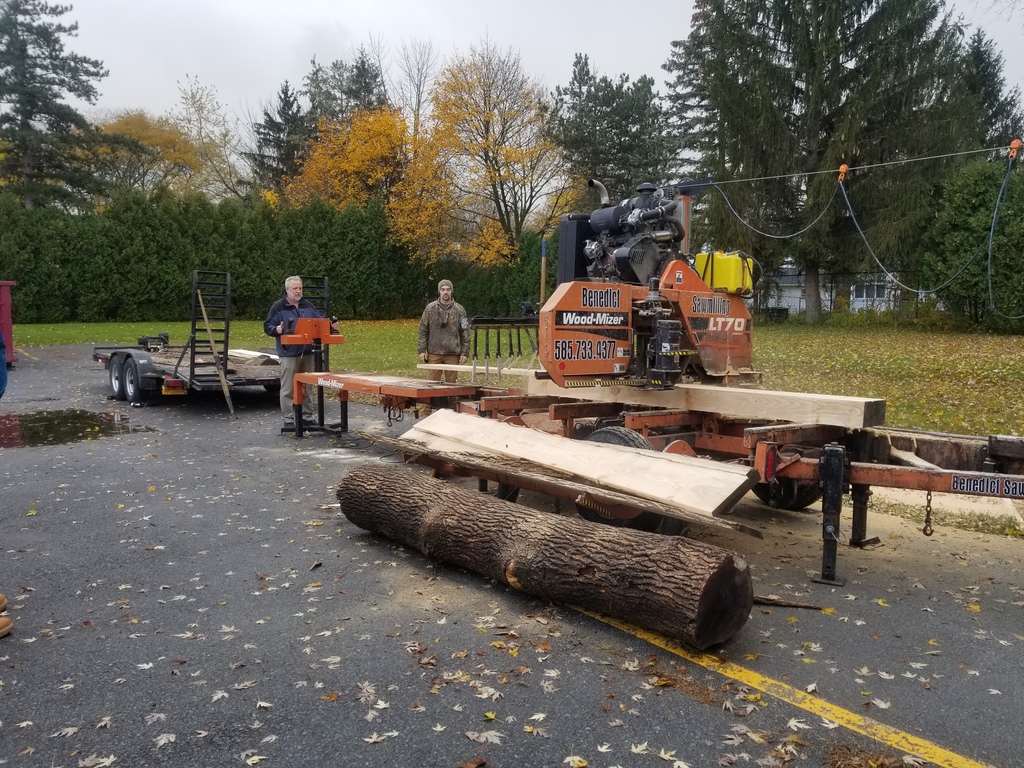 There is an Alpine Ski Team informational meeting today in the the HS lobby at 3:45. Please consider joining the team, all ski levels/abilities are welcome!


Students in Mr. Corey's presentation learn about the Chinese language during Making Connections/Hobby Day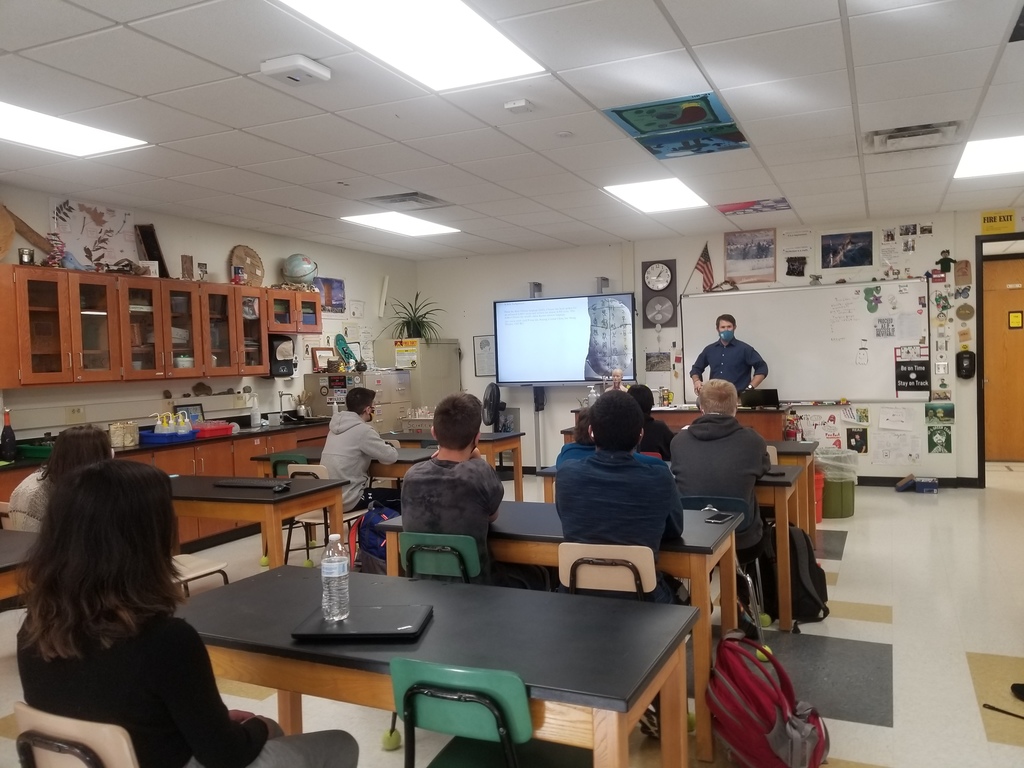 Please click the link to view today's announcements: 
https://www.smore.com/0vu6c
Jostern's Here Today to Take Cap and Gown Orders Clothing Drive for Hearts for the Homeless Foreign Language Club Meets This Week Toys For Tots Donation Boxes at the HS


New bulletin board! Popular books in the year they were published!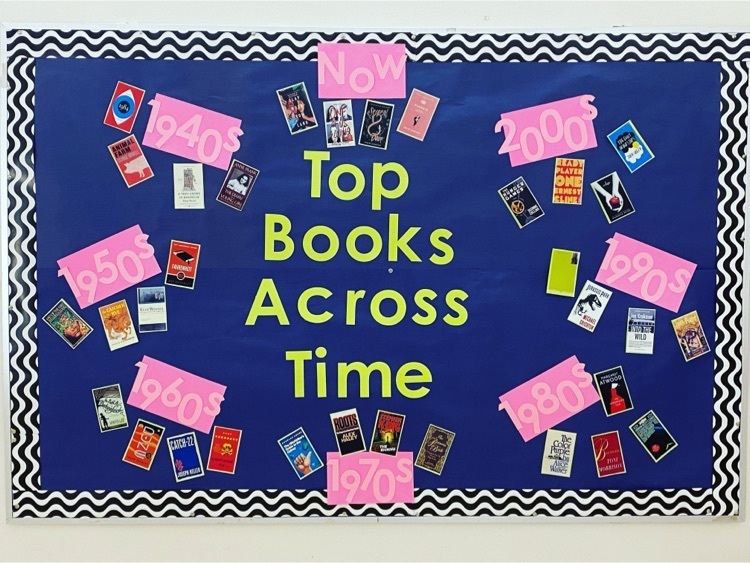 To view this week's High School ENewsNotes & Information please visit: 
https://www.smore.com/qnfc9
This week's topics include: YEARBOOK ORDER SKI AND SNOWBOARD CLUB FALL DRAMA GIRLS CROSS COUNTRY AND SWIM TEAM TO NYS CHAMPIONSHIPS NATIONAL LETTER OF INTENTS SIGNINGS THIS WEEK JOIN THE HFL TEAM NORDIC SKI SWAP SOPHOMORE OPEN HOUSE AT EMCC JOSTENS AT HFL HS THIS WEEK FOR CAP AND GOWN ORDERS OR PURCHASE ON LINE CLOTHING DRIVE COMPETITION AND SO MUCH MORE, ENJOY YOUR WEEKEND

Attention all students and staff- Are you looking for gift ideas for the upcoming Holiday season? Are you looking to being a tasty treat or desert to your next family or friend gathering? Then look no further- the Sophomore Class of 2024 has partnered with Leo's Bakery and is now offering pies for sale. This fundraiser will be used to raise money for Junior and Senior proms as well as raising money for the Senior class trip in 2024. Pies are $16 a piece. Pick up your order form in the Main office, Mrs Berends' room in 119 or Mr Taccetta's room in 339. All orders are due Tuesday November 30th. Please see Berends, Taccetta, or any of the Class of 2024 Officers for details.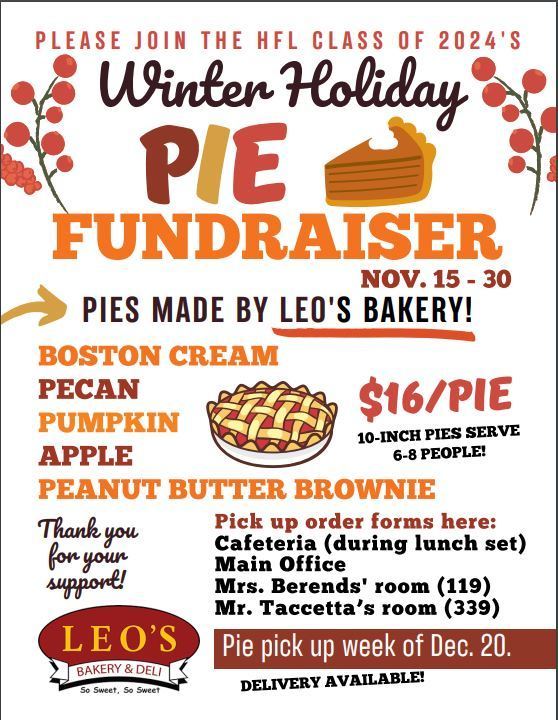 NYS Championships Send Off Girls Cross-Country Athletes: Ann Brennan, Alia Spaker, Ginny Roth, Paige Kidd, Kate Brennan, Oli Kraynik, Jayne Williams, Tegan Kamm. Congratulations!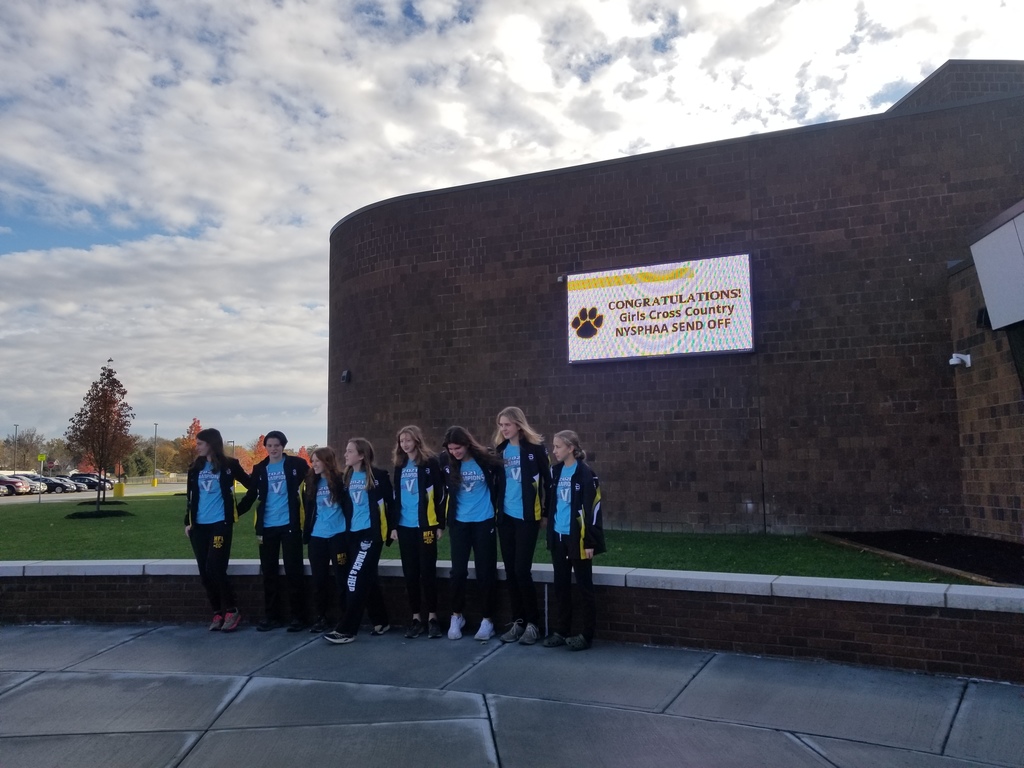 Come Out to the HS Auditorium Friday and Saturday for an entertaining evening of comedy! When two college recruiters at a prestigious university need to fill one last spot to keep their jobs, thirteen eccentric, dimwitted and slightly-insane high school seniors are eager to come in for an interview. What seems like a simple task turns into a nightmare when the applicants turn out to be a reality TV star, a practicing vampire, an amateur magician, and others that are much, much worse. Each applicant's interview hilariously illustrates what NOT to do at a college interview INTERVIEWER ONE : David Tuller INTERVIEWER TWO: Molly Connors HAROLD: Jason Howard KIMBERLY: Kendall Towner PRODUCER: Aubrey Bent MARIA: Ella Clark BRETT: Owen Dack LILY: Ella Magee MELVIN: Noah Adams KELLY: Paige Moscicki JEFF: Nick Boggio EVE: Maegan Frame ELIZABETH: Maia Gathercole BEN: Will Emerson JASON: Colin Fanning EMILY: Maggie Grann STUDENT DIRECTORS: Leah Torregiano, Kaitlyn Yelencsics ORIGINAL MUSIC WRITTEN AND PERFORMED BY: Will Tomaszewski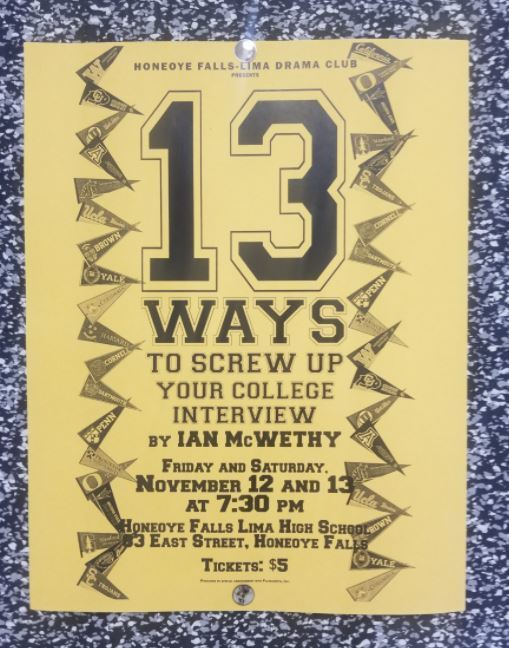 Mr. Callen's Basic Electronics Class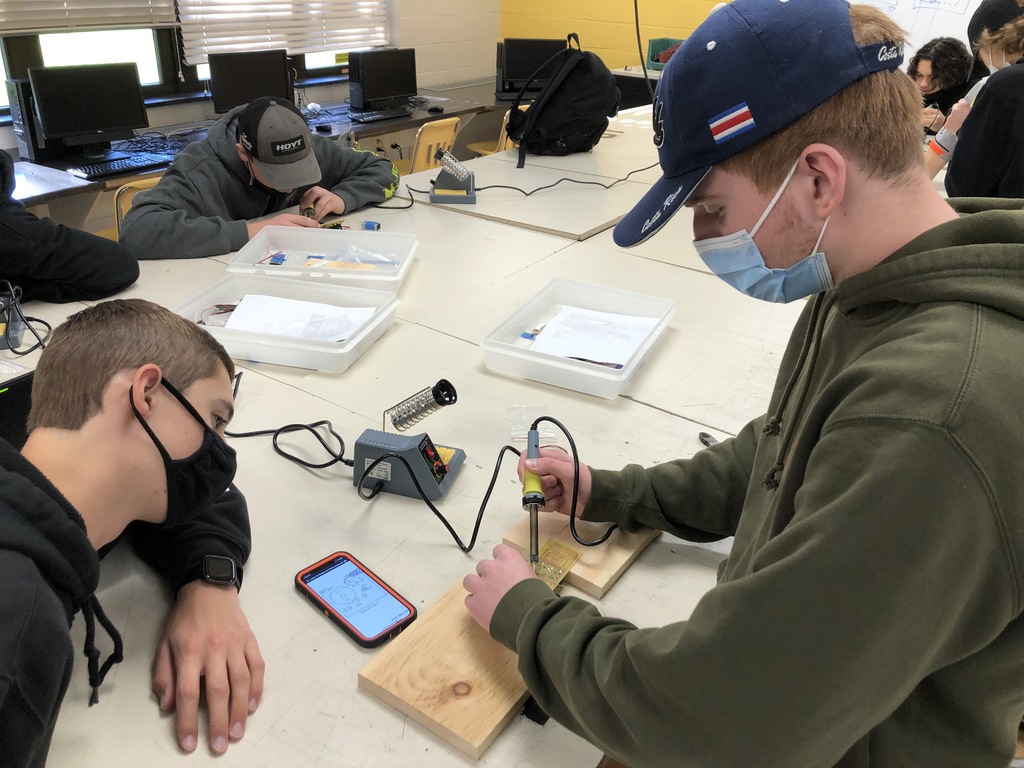 Attention all students! The comedy "13 Ways to Screw up Your College Interview" is this Friday and Saturday at 7:30pm in the high school auditorium. Tickets are $5 at the door! We can't wait to see you there!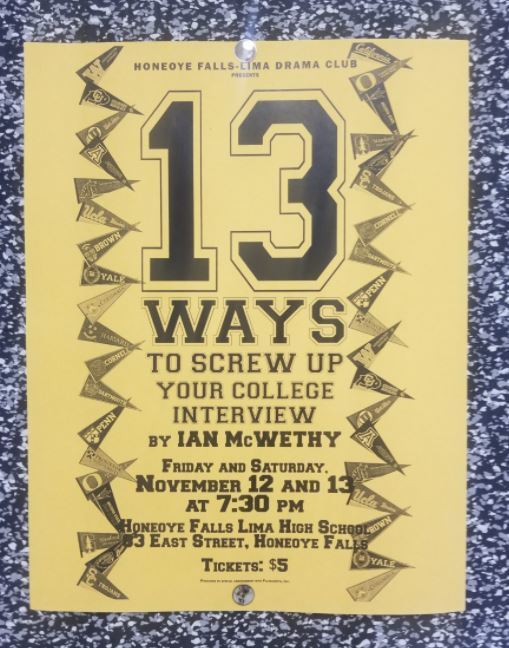 Please click the link to view today's announcements: 
https://www.smore.com/x0bnq
Parent Teacher Conferences Making Connections/Hobby Day AP Exam Payements due Nov. 12 Ski Club Discout until Nov. 15 Yearbook Order LInk Newsletter from Delphi Rise Clothing Drive Competition benefitin Hearts for Homeless in Lima National Letters of Intent Signing Today in HS Cafeteria 3PM and more!!